A Nonprofit Organization
That Provides Health Care Training Programs

Education, Health Care, and Jobs for Alabama
At the national level, Area Health Education Centers (AHEC) have more than 40 years of experience in building the country's health care workforce. Linking local communities to health care education, we assure that all Americans have access to quality health care. AHEC are well positioned to implement the Triple Aim of Better Health, Better Care and Lower Costs. We are working to build a better future for America's communities.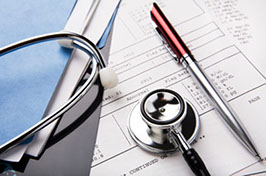 The East Central Alabama Area Health Education Center began serving the health care needs of the 16 Alabama counties in its region on March 2, 2015. Located at 1409 Springfield Avenue in Gadsden, ECAAHEC is one of five regions of the Alabama Statewide AHEC program. The 16 counties included in the East Central Alabama region are: Blount, Calhoun, Chambers, Cherokee, Chilton, Clay, Cleburne, Coosa, DeKalb, Etowah, Jefferson, Randolph, Shelby, St. Clair, Talladega, and Tallapoosa.
ECAAHEC is a nonprofit organization that works to improve the quality of health care in east central Alabama by providing training, education, and resources to health care professionals. ECAAHEC also works to increase the local medical workforce by inspiring youth to pursue health care careers.
Nationally, AHEC was formed in 1972 under the Federal AHEC Charter based on the recommendations of the 1971 Carnegie Commission report to decentralize medical education, away from large, urban academic centers and to provide medical training, continuing education, and continuing medical training in rural areas. In 2014, the National AHEC Organization facilitated 40,591 clinical rotations, placed 19,048 health care students in rural and underserved locations and provided continuing education programs for 412,535 healthcare professionals.
Serving east central Alabama, ECAAHEC provides:
Programs, services, and activities that target underserved minorities, rural, and other disadvantaged young people to encourage the pursuit of careers in health care

The expedition of rotations in rural and underserved communities to influence the training of health care students and residents toward rural primary care positions

Continuing education and support for providers currently practicing in rural and/or underserved areas

Public education in community health issue
For more information about the state and national AHEC programs, follow the links below: